Where can I reserve the 2019 Honda Passport in Rome, GA?
By Product Expert | Posted in Passport on Saturday, February 9th, 2019 at 9:12 pm
Are you looking to reserve the 2019 Honda Passport in or near Rome, GA? You can do so right here at Heritage Honda! Check out some of the perks that come from having a Honda dealership so close by.
Will the Honda Passport come to Rome, GA?
As you may already know, the 2019 Honda Passport is one of the more anticipated Honda models here in Rome. This means that there will be many people searching for the model, and it can get quite difficult to find one available to lease or buy. Thankfully, you can reserve your 2019 Honda Passport with us at Heritage Honda. This way, you can be assured that your future SUV is secured for you.
We also offer a variety of research opportunities. While our knowledgeable team members are always a great source of information, you can also find blogs and research pages about not only the Honda Passport but other Honda models like the ever-popular Honda Accord as well. So, if you are looking for your next Honda vehicle, you can check out the benefits that come from owning the model you are interested in through these sources.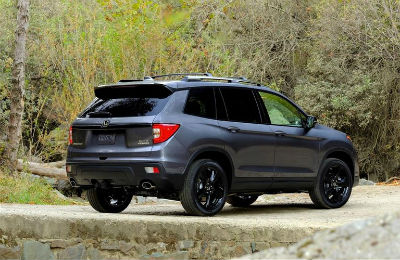 Read more: What is the 2019 Honda Passport model in Rome, GA?
Used cars in Rome, GA
If you are looking for a used, budget-friendly but reliable vehicle then contact us here at Heritage Honda! Our team of experts would love to help you find the right vehicle for you. Whether you are looking for pre-owned luxury vehicles, sedans, or SUVs, you can find it at our dealership, so don't hesitate to check out our inventory! You can do so right on our website. Of course, if you see one you like then make sure to schedule a test drive.